Casestudies
Nick Bell to give short talk in Hay during the Hay Festival
Nick Bell will be giving a short informal talk about our design of a graphic identity for the play Unicorns, Almost during the Hay Festival. This will happen at 20 Castle Street, Hay-on-Wye, Powys, Wales on Monday 28 May at 11:45am. Premiering at Hay tomorrow, Unicorns, Almost is a new play by Owen Sheers about the life and work of World War II poet Keith Douglas. Working within a tight budget we provided a 'kit of parts' enabling the client to make promotional material themselves. Commissioned by the play's producer Emma Balch at The Story of Books.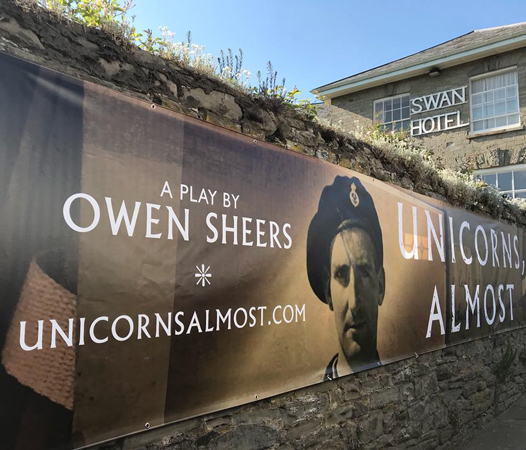 You are currently using an older browser that can only display a basic version of this website.
Please upgrade or use an alternate browser to see the full version.